When we came to live in the Algarve some 18-years ago the choice of International Schools was quite limited. Back then we had the grand old choice of two International Schools, Nobel (Porches back then) and CIV, Vilamoura. Today, there is a greater choice of International schools which follow the relevant curricula from the designated country. We wanted a school that our son could adapt to as at the time he was 5 and the transformation from moving from the UK to Portugal, was both a challenge and an adventure. Everybody has their own story with regards to their own schooling and the litmus test is whether it's good, bad or indifferent memories from one's childhood.
There was a debate back then and still today about the preference of an International School over a State School. For my son, who happens to be Designer and Joint-Editor of my magazine along with his own production company, I am very proud of his achievements at an International School.
Children often come and go with an International School, which is a shame for friendships. However, like every con there is a pro and the benefit our child had in being surrounded by multinationals, from all walks of life and cultural diversity was a major benefit.
If you are venturing on moving to the Algarve and are currently discussing the benefits and searching for your best-suited International school for your little cherub/s; then hopefully this expose gives you a firmer understanding of whether an International school is your best option and also which school is best overall suited for your child.
Key factors to consider:
Location of the school and transportation. Does the school offer transportation, locality of both school and place to live are key characters to consider?
Whether the chosen school allows for your child to start purely at the start of the school year, or whether they have flexibility within the academic year.
Applications for schools and whether there is a waiting list. International schools in Portugal are popular and so ensure availability from the outset.
You have the correct documentation in-place to prevent any delay in your child commencing his school year.
Annual fees aren't the total annual cost of your child's education, factor-in additional purchases – enrolment fee, uniform, transportation, lunches and equipment / books to purchases.
Whether a particular school will offer a discount if you have more than one child attending.
Class sizes and staff to pupil ratio is an interesting question to pose.
It's one thing buying a holiday home in the Algarve, yet it's another when buying your permanent home. Maybe consider renting initially, to see whether the school is working for you child and you as a family; prior to laying down firm roots of where to live.
Interesting facts
The most international schools in the world are in the United Arab Emirates and China; with both countries having over 500 international schools. Recently, China has changed private teaching methods to try and reduce the out of hours private tuition offered.
Monthly fees are typically €800, but can start from €400 and can go as high as €1800. Typically, prices increase within the age of the child.
Currently there are 48 international schools in Portugal. In the Algarve alone there are currently 16 International schools (Algarve Lifestyle Magazine approached all 16 schools to see if they wanted to represent their school within our publication).
Portugal's Higher Education ranked 35th best in the world in the first edition of the QS Higher Education System Strength Rankings.
International Schools in Portugal offer several programs of education: International Baccalaureate (IB), American International Schools and Advanced Placement, British International Schools and International GCSE (IGCSE). There are other national curricula schools represented in German, Dutch and French. Religious schools historically Catholic and finally Method schools.
Nobel Algarve British International School
Nobel Algarve British International School is the oldest and largest international school in the Algarve region. Its main campus is located in Lagoa and in September 2020 the school inaugurated a purpose-built campus in Almancil. Nobel Algarve offers a truly international educational experience and the highest academic standards. Both the Lagoa and Almancil campuses offer a modified English national curriculum; Lagoa caters for students from aged 3 – 18 years and also has a national section that follows the official Portuguese Ministry of Education programme. Almancil currently educates students from aged 3 – 12, but with the second phase of the school under construction, it will open to students in Year 8 and 9 in September 2022. Part of the global Globeducate group, Nobel Algarve has a solid reputation for outstanding education.
Nobel Lagoa Campus
From bilingual pre-school to sixth form / 12º Ano (3 to 18 years)
The International Section follows an adapted English national curriculum, Cambridge and Pearson examination boards for IGCSEs and A-Levels; the national section, from pre-school to 12º ano, follows the Portuguese educational system
Class sizes are an average of 16 per class
Lagoa annual fees for 2021/22: pre-school from €4.650 per annum
International: Year 1 €6.510 to Year 13 – A Level (assuming 4 subjects) €16.155 per annum
National: 1º Ciclo €4.755 to Secundário (10º, 11º and 12º Anos) €5.880 per annum
Registration fees: €260 payable each year; €400 refundable deposit
Uniforms purchased at school shop
School bus service available covering Faro, Loulé, Vilamoura, Silves, Albufeira (about €1500 per year)
School lunches extra
Nobel Almancil Campus
Pre-reception to Year 7 (3 to 12 years of age)
State-of-the-art campus
Personalised environment ideal for students of these ages
Almancil annual fees for 2020/21: pre-school €6.465, through to Year 7 €11,400 per annum
Registration fees: €260 payable each year; €400 refundable deposit
In the first year, each child is charged a €750 capital fee (non-refundable)
School lunches extra
There is no school bus serving the Almancil campus
For more information see: www.nobelalgarve.com
---
Colégio Bernadete Romeira-CBR
Colégio Bernardette Romeira is a is a private international school for students from Nursery/Early Years to Primary and Middle School. It is housed in a purpose-built, fully equipped new building located in the city of Olhão – a small traditional town located about 10km from Faro, 28km from Tavira and 34km from Vilamoura. 
Also has an international section that will have, next year, de Cambridge Curriculum.  
The School give a lot of focus on arts, sports and IT enhance and improve academic learning, which is why it promote and encourage a transdisciplinary approach to teaching and learning. The Educational Project «Being a World Citizen» encourages the whole school community to commit in helping students realise the importance of their choices, both on an individual and a global scale. 
More than a school, CBR aim to be a family for students and families: a team of excellent professionals that parents can trust their child to, whose main goal is the academic, social and personal development of their students. The transdisciplinary approach and projects ensure that students reach their academic goals, and know how to apply that knowledge in the real world. 
For more information I suggest contacting the school directly: http://colegiobernardetteromeira.pt/en/noticias/ver/61 
More infomation: 
From nursery to year 9 (Portuguese Curriculum)
From nursery to year 6 (Cambridge Curriculum)
Is a Cambridge exam preparation centre
Class sizes are rather large, up to 25
Annual fees for 2021/22 start at €4444 for nursery/ preschool, then €4830 for year 1 to 4, and gradually increase to €5885 for year 5 to 6. Discounts available for siblings
Registration fees are initially €450 then €300 each year.
Books at extra charge
Uniforms at extra charge
---
AIS – Algarve international School
At AIS students flourish, grow and learn.
The Algarve International School began in December 2019 with a mere seven students and is now expecting 160 students for the start of term in September 2021.
The school currently offers education from Year 1 to Year 13 and is a licensed Pearson Edexcel centre offering both iGCSE's and A-levels. The Primary division is taught 50% in English, 50% in Portuguese whilst all other year groups form Year 7 and above follow the British National curriculum. The school is one of the only to offer The Duke of Edinburgh Award scheme.
With a fabulous location in the heart of the Golden Triangle (close to Vale do Lobo and Quinta do Lago), the qualified and experienced teaching team, the care given to each student and small class sizes of 12…. AIS has become one of the Algarve's most popular international schooling choices.
The AIS mission is to 'Educate the whole child' providing high quality academic education balanced with the arts, sport and mindfulness for children of all nationalities. A school that focuses on its students developing critical thinking skills, problem solving, public speaking, performance skills, becoming responsible global citizens, as well as progress in the more academic subjects.
Plans for a second AIS campus in Carvoeiro are already underway.
The micro school is run by a collaborative of four directors who work together whilst having their individual niches.
The school's unique selling point is the care they give to each and every child, AIS are great believers that 'happy children learn well'. 
For more information please contact admin@algarveinternationalschool.com
More information:
From Year 1 to 6 (an adapted British curriculum taught in 50% English, 50% Portuguese
Year 7 –Year 13 ( follow the UK Pearson Edexcel curriculum)
Is an official Edexcel centre.
A maximum of 12 students per class
Annual fees from 2021/2022 start at Years 1-3=6,000euros, Years 3-6 =7,266euros, Years 7-9=10,800euros, Years 10-13 = 11,340euros.
No registration or re-enrolment fees.
All books are included.
Uniform is at an extra charge.
At AIS students flourish, grow and learn.
When the Algarve International School began in December 2019 with a mere seven students, who would have ever expected that the young school would have grown so prosperously. Perhaps it's the mix of a fabulous location in the heart of the Golden Triangle, the qualified and experienced teaching team, the care given to each student, the small class sizes of 12, the growth mind-set mentality that is encouraged, the fusion of academics and the arts, the fact that the Primary division is taught 50% in English, 50% in Portuguese …who knows?… but it is clear to say that AIS has become one of the Algarve's most popular international schooling choices.
The Covid spurred realisation that many parents can work remotely has preempted considerable international movement making the Algarve one of Europe's premier relocation destinations. Families now realise that they can enjoy the superb quality of life that the region offers and still enrol their young ones in quality education establishments.
With a strong ethos to educate the whole child, AIS's forecasted student numbers for September 2021 stand at 150 and growing each day due to an incredible influx of Europeans, South Africans and Americans, amongst others.
The micro school is run by a collaborative of four directors who work together whilst having their individual niches; Walter Mendonça teaches Business & Biology and takes lead in timetable construction and management; Kathryn Germain who teaches English and Global Citizenship, also takes charge of all AIS Examination registrations; Ian Bailey teaches Maths and Physics, and operates as liaison manager with landlords and the architectural projects of the current and proposed sites; and Heavenli Roberts who leads the pastoral care element, events and marketing, and is creative arts co-ordinator.
One of the more recent decisions has been to plan for the opening of a second AIS campus in Carvoeiro. With current plans underway for a soft opening in January 2022. Having attained much feedback and opinion from families in that area who were not satisfied with the choices of schooling along the west coast of the Algarve, the decision to open has already been put into motion.
The AIS mission is to provide high quality academic education balanced with the arts and mindfulness for children of all nationalities. A school that focuses on it's students developing critical thinking skills, problem solving, public speaking, performance skills, becoming responsible global citizens, as well as progress in the more academic subjects. 
---
Educan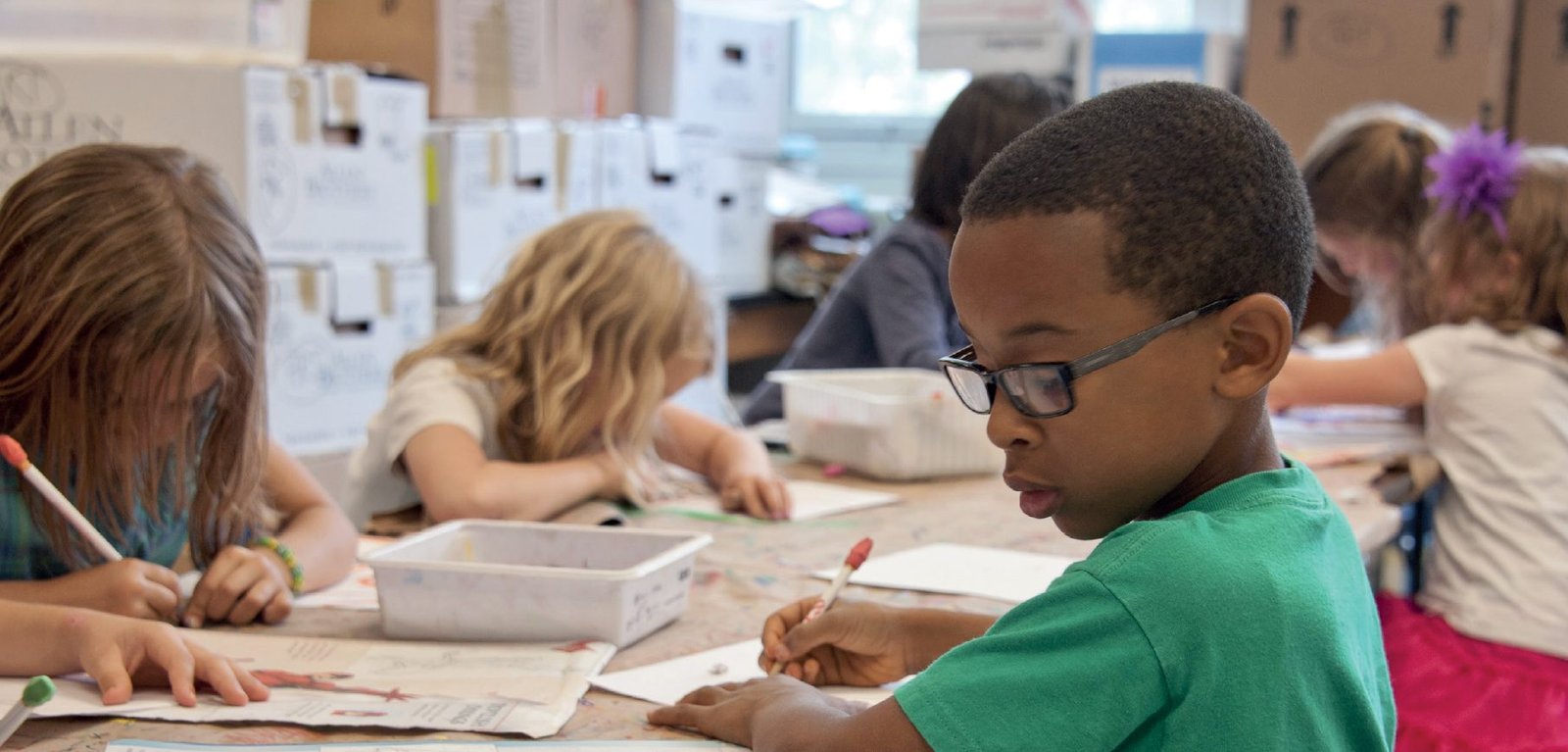 Located in the heart of the historical city of Loulé, our bilingual Learning Centre creates a unique, innovative, focused and exciting environment that embraces all types of learners and promotes growth, both academically and personally. With small groups of students and using an innovative method and a personalised curriculum, we aim for students to learn in a critical and inquisitive way, developing their autonomy and self-confidence, through responsibility and teamwork.
More Information:
Morning Classes from 9am to 1pm and Afternoon Clubs from 2pm to 5:30pm. Tutoring is also available
From Year 1 to Year 10
Follows an adapted British curriculum, Examination board Edexcel IGCSEs
Class sizes are kept small 6-8 children maximum – limited spaces
Monthly fees for Morning Classes 2021/2022 start at €491 for Year 1 and €2, 545 for Years 3 to €6,600 for Years 7 to 9, and €655 for Year 10. Afterschool Clubs start from €50 per month and are available to external students
Afterschool Clubs start from €50 per month and are available to external students
Registration fees are €200 per year and there is a refundable security deposit of €250
Books and stationery are included
No uniform is required
For more information see: www.educan-algarve.com
---
Aljezur International School
Sílvia Catarino, who was born near Aljezur, and Karen Whitten, born and raised in Scotland, are the proud owners and directors of two unique schools in the Algarve. They met in 2003 while teaching together at a local international school and are passionate teachers as well as a strong and supportive management team. They both consider themselves extremely lucky to work with such a dedicated team of professional, like-minded colleagues from rich and diverse backgrounds.
The aim in both schools is to guide and inspire students to reach their full potential, academically and socially, in an atmosphere of willing cooperation, mutual respect and trust. As class sizes are small and there are close connections with families and the local community, teachers have the privilege of knowing and understanding each child's strengths, passions and goals. Their mission is to provide each student with the social confidence and academic qualifications needed to achieve these goals.
The Secondary School
Aljezur International School was established in 2010 and offers international secondary education for students aged 11 to 18, leading to Cambridge IGCSE and A level qualifications. It is situated in an idyllic farmhouse 5 km south of Aljezur and located within three and a half hectares of unspoilt national park. With a meandering river running through the land and a healthy, ever-growing vegetable garden and food forest, the students have plenty of opportunities to enjoy outdoor learning.
Lessons take place in English and cover a broad curriculum including a wide array of languages, sciences and humanities as well as weekly mindfulness, sports and agriculture classes.
Inclusion is a core value which is embedded in the ethos of the school and the student population of 72 children includes 25 nationalities. The school supports many local and international charities including Alwan School in Syria, From Kibera With Love education project in Kenya as well as local animal charity AEZA, and students frequently interact with representatives of these organisations. Tutors, students and parents regularly raise money for these causes with recent events including sponsored walks and musical performances. The school also produces an annual outdoor theatre performance, "Play in the Parque" which has become a popular highlight of the Algarve calendar and involves a cast of over 70 people including students, teachers, parents and members of the local community. Since 2015, Aljezur International has been a member of UNESCO which provides the opportunity to link with other UNESCO schools around the world for joint projects.
Aljezur International is the only school in the Algarve which accepts external candidates for Cambridge exams and more information can be obtained from the Examinations Officer, Ali Turner at ali@aljezur-international.org
The Primary School
Building on the success of their secondary school, in September 2020 the school family grew when Sílvia and Karen took over the guardianship and management of Barlavento International Primary School near Lagos, previously known as the Nobel Lagos Campus. They both have a long-standing emotional attachment to the school. Not only did Sílvia work there as a Portuguese teacher for nine years but her son also attended the school from 2008 until 2013. Karen was a regular visitor to Barlavento between 2006 and 2013 as many of the primary pupils were involved in the annual "Play in the Parque" and other joint projects.
This move was only possible thanks to the commitment of the Head Teacher, Amanda Turner, and Deputy Head Teacher, Hannah Turner. This mother and daughter team has 49 years of international teaching experience between them and Amanda was a valued member of the teaching team at Aljezur International from 2015.
The 'Barlavento Family' creates a caring and supportive environment where children thrive and develop a thirst for lifelong learning. Barlavento's mission is for the children to grow into confident and empathetic young people who have the knowledge, skills and attitudes which are essential to become respectful and tolerant individuals, making effective contributions to their local and global communities.
An exceptional and experienced teaching team is assisted by dedicated support staff, and their aim to improve the school community and ensure that the children's learning experiences are valuable and inspiring. The curriculum, based on the National Primary Curriculum of England, is adapted for the international community and their lives here in Portugal. A 'thematic' approach is used through topics which are interlinked with the core skills of Reading, Writing and Maths. Also included are lessons in Portuguese, Physical Education, Science, Computer Studies, PSHE, Agriculture, Mindfulness and Wellbeing.
The 'Early Years Foundation Stage' curriculum (Kindergarten) also follows the National Curriculum of England where children are given the opportunity to learn through play-based activities, both indoors and outdoors.
The school building includes an impressive gymnasium hall, vegetable garden with enclosures for the school ducks and chickens, two large playgrounds, and an all-weather sports pitch. Plans are underway to create a forest area where students can relax and be in close contact with nature.
Due to their continuing success, both schools are currently full with short waiting lists. For more information or to put your child on the waiting please contact susie@barlavento-international.org for the primary school and susie@aljezur-international.org for the secondary.
---
Barlavento International School
For Aljezur International School:
For children aged 11 to 18
Follows an adapted British national curriculum, examination board Cambridge International Assessment IGCSEs and A levels
Class sizes are kept small for a more personalised teaching experience
Annual fees for 2021/22 are €6.300 for years 7 to 9, €6.600 for year 10 and 11
AS and A level fees are €2000 per subject (€3000 if only one student)
Initial enrolment fees are €1.500 including a returnable deposit of €1.200
Books can be purchased from the school and reimbursed upon return at the end of the year at a cost of about €100
There is no uniform
There is a coach service that collects from Alvor, Lagos and Bensafrim. The cost is about €1100 for the year
For more information visit or contact the school through their website at http://www.aljezur-international.org/
For Barlavento International Primary School:
For children aged 3 to 11
Follows the English national primary curriculum, adapted to life in Portugal
Class sizes are kept small for a more personalised teaching experience
Annual fees for 2021/22 are €5.000 for pre-reception and €6.000 for all other year groups
Initial enrolment fees are €1.500 including a returnable deposit of €1.200
For more information visit or contact the school through their website at http://www.barlavento-international.org/