I'm Mário Morais, also known as Algarve Luxury Concierge, leading the most prestigious VIP lifestyle service in the stunning region, the Algarve, Portugal. Our unwavering passion for delivering unparalleled luxury experiences drives us to cater to the discerning needs of high-net-worth individuals, celebrities, and corporate clients. Our seasoned team of professionals excel in curating bespoke travel itineraries, organising exclusive events, and providing personalised concierge services to ensure an unforgettable stay in the Algarve. From arranging private jets, yacht charters, and luxury villa rentals to securing reservations at Michelin-starred restaurants and VIP transportation, we go above and beyond to exceed the expectations of our esteemed clientele, crafting exceptional moments and lasting memories in this idyllic coastal paradise.
What's the concept of "Luxury comes to the Algarve?"
The concept of "Luxury comes to the Algarve" is close to my heart. Over the years I have built an extraordinary network of remarkable individuals and brands and I grew tired of hearing that "nothing happens in the Algarve" when it comes to luxury experiences. I wanted to show luxury brands that the Algarve held untapped potential, a unique and special market waiting to be explored. My ultimate goal was to prove that luxury could flourish in this stunning coastal paradise, and I am thrilled to see it happening.
Explain how you came to hear about the amazing jewels courtesy of Utopia Jewels Milan and Cyrus Watches?
The amazing jewels from Utopia Jewels Milan and Cyrus Watches came onto my radar when Luís, the representative of both brands in Portugal, reached out to me. I'm grateful that he had been following my Instagram page and took the first step to contact me. Following our connection, Luís introduced me to Bruno Joalheiros, the prestigious jewellery store in the Algarve that showcases these exquisite brands. Upon seeing the exceptional quality of the pieces, I was immediately convinced that I needed to organise an exclusive and private event for my esteemed clients and friends, knowing it would be a resounding success.
Have you got other events planned in 2023, if so, what are they and when?
As 2023 unfolds, I have exciting plans for other events. Building on the success of the Cars, Algarve Speed and Style event, I'm thrilled to announce that two more events are in the pipeline before the year's end. The inspiration to make these events even better than the first one stems from the abundance of unique possibilities the Algarve has to offer. The second event is scheduled for September, and we have a delightful surprise waiting for everyone, set to be launched during the next event. The overwhelming response from the attendees of the first event, eagerly asking about the next one, has reassured me that we are indeed creating something truly special and exceptional in the Algarve.
While bringing the quality and value of luxury jewels and watches to the Algarve may present some challenges, I assure you that exciting news will be coming soon. Who knows, we may even plan a group visit to the Cyrus HQ in Switzerland, exploring new opportunities and possibilities together.
How can people support these events or participate?
Supporting and participating in these events is made possible through the power of word of mouth. Our events are designed to offer a fresh and unique experience to our clients and friends living in the Algarve, and I believe that their enthusiastic endorsements are the best way to support us. While the first events were all by personal invitation, I invite you to stay updated through our Instagram page, where we share insights and highlights of our extraordinary experiences.
Are you receptive to ideas and promotions from luxury branded companies pitching their ideas to you?
With the overwhelming success of our events, I am excited to welcome ideas and promotions from luxury-branded companies interested in collaborating with us. Some of the biggest brands from the Luxury Market have already reached out, expressing a desire to invest in and collaborate with our events. It's truly amazing to witness the recognition of our event's branding and potential. However, I am committed to ensuring that any collaboration adds genuine value to the experience of our participants.
How was your partnership/collaboration with Supercarhouse formed?
The partnership and collaboration with Supercarhouse felt entirely natural. Having met João a couple of years ago, we knew from the start that we would create something together. Our shared vision for elevating luxury offerings in the Algarve brought us closer, and João's relationship with car owners combined with my expertise and network paved the way for the success of the Algarve Speed and Style event. I am delighted to have them as our partners in this venture.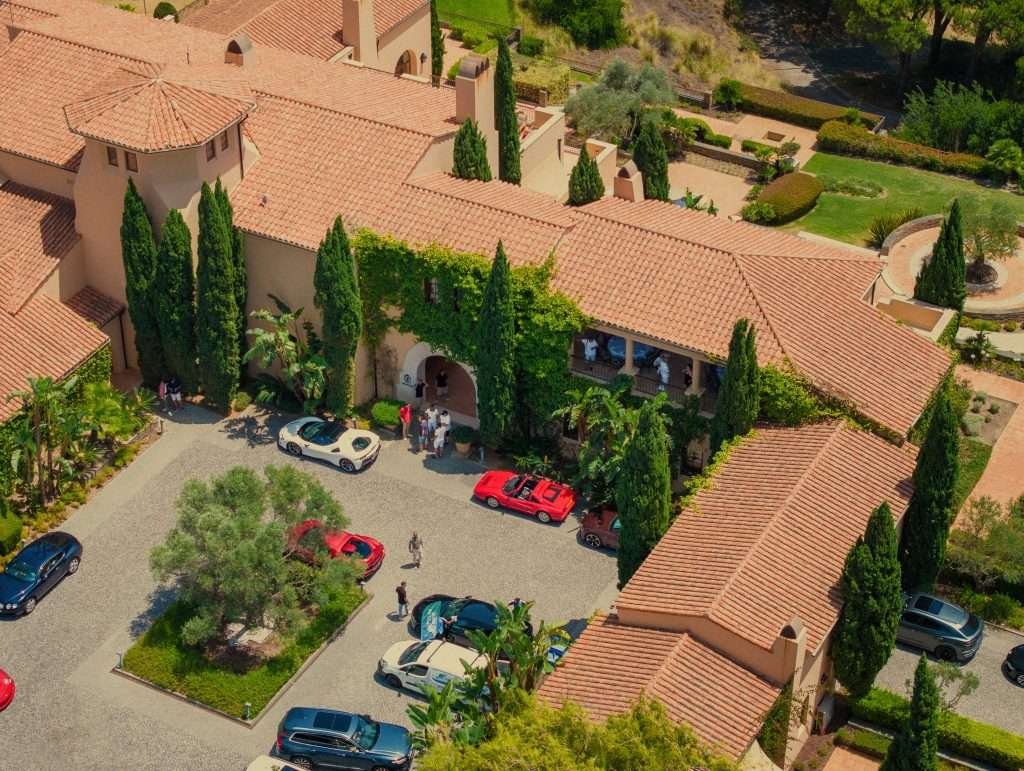 Will there be an enchanting Christmas festive "Luxury Comes to the Algarve" event?
As the holiday season approaches, I'm thrilled to reveal that there will indeed be enchanting surprises for "Luxury Comes to the Algarve" during Christmas. I already have two events in mind, and I am determined to make them happen, promising an unforgettable and magical experience.
Are forthcoming events to be listed on your social media and in Algarve Lifestyle?
Regarding the promotion of forthcoming events, I am still considering the best approach. The list of participants keeps growing, and they are graciously inviting their friends and networks, making heavy promotion unnecessary at this time. However, you can always find updates and highlights on my Instagram, where I enjoy sharing our journey.
Will future events maybe involve SuperBoats, SuperHouses as well as SuperCars?
From the very beginning, my dream was to create luxury and exclusive events that encompass not only SuperCars but also SuperBoats and SuperHouses. It's a vision I have nurtured for over a decade, and I believe that starting small with amazing people and brands was the right path to allow natural growth. With the master plan in place, the possibilities are endless, and I'm eager to see how this dream unfolds, expanding our horizon and creating extraordinary moments for all.