A Fine Dining Culinary Journey: Chef Rui Silvestre's Masterpiece
On the 11th of July, we embarked on a culinary journey like no other, guided by the talented Chef Rui Silvestre's "Childhood Memories" tasting menu. Drawing inspiration from Indian and Mozambican origins, each dish transported us through exotic aromas of curry and saffron, immersing our senses in unique textures and intense flavours. With every bite, we felt the passion and love woven into each creation, a testament to Chef Rui's multicultural experience. As we sailed through his sea of sensations, each flavour narrated a captivating story, leaving us mesmerised by the artistry and depth of this extraordinary dining experience.
On a balmy evening, we were welcomed at the restaurant's entrance by name, immediately immersed in a world of extraordinary attention to detail and genuine hospitality. Opting to dine on the terrace, overlooking the manicured golf course and the distant sea, we were treated to a fine dining experience that would leave an indelible mark on our culinary journey.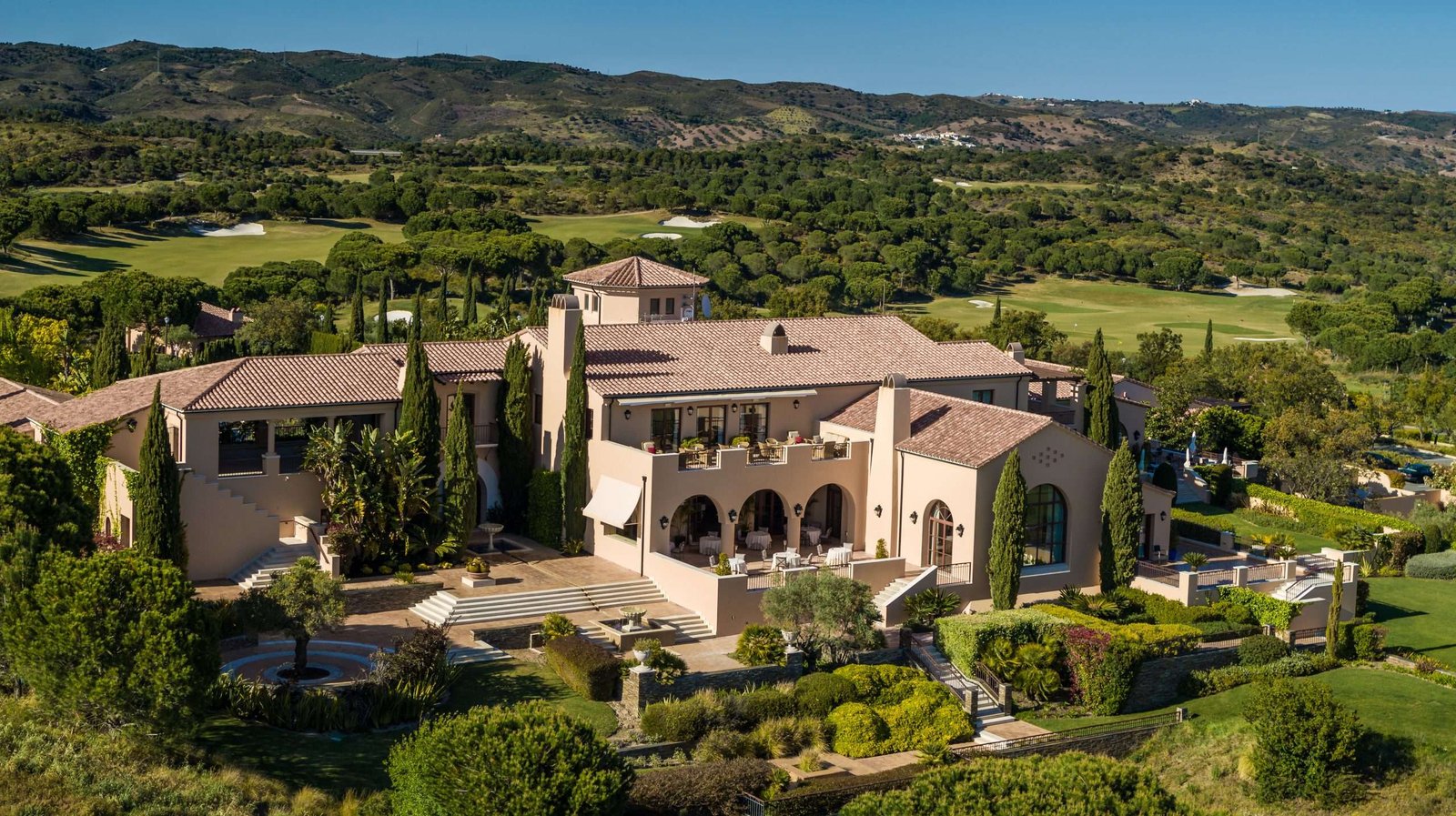 The evening commenced with a glass of champagne, an effervescent toast to the culinary adventure that awaited. As we settled into our seats, the staff attended to every need with grace, ensuring our dining table remained immaculate with the thoughtful addition of footstools for bags and belongings.
An envelope, personally signed by Chef Rui Silvestre, presented the night's tasting menu, setting the stage for an evening of gastronomic wonder. Krug Ambassadors, the restaurant offered Krug by the glass, a delightful touch that elevated the dining experience further. The setting exuded elegance, and the attentive staff radiated pride and warmth. The Sommelier, Jose, proved to be an exceptional guide, pairing wines with each course and describing their characteristics with confidence and charm. The wine pairing added a layer of delight, transforming each dish into an unparalleled experience.
The tasting menu unfolded, showcasing Chef Rui Silvestre's creative genius.  Each dish was a masterpiece, a symphony of flavours and textures that delighted the senses. While every dish was a culinary triumph, two stood out, sharing the top spot in first place. The Langoustine from Portugal was exquisite, complemented by ingenious accompanying sauces. A warm, homemade brioche bun accompanied the dish, its aroma inviting us to savour every bite.
Chef Rui's signature dish, the Carabineiro, was presented with precision and allure. Infused with curry and citrus notes, it was a culinary marvel that left a lasting impression. The paired wine, Quinta do Paral Vinhas Velhas 2018, added a touch of wizardry, elevating the experience even further.
Chef Rui on his signature dish:
"The Carabineiro dish holds a special place in my heart, as it is a culmination of my cherished childhood memories and the cultural tapestry of my family. Drawing inspiration from my Indian grandmother and Mozambican mother, I sought to create a deeply personal recipe that pays homage to my heritage.

Using the finest Algarve produce, I embarked on a culinary journey to craft the perfect Carabineiro dish. Experimenting with a variety of spices, I finally discovered the missing piece—the curry recipe passed down from my grandmother. The harmonious blend of flavours brought back nostalgic memories and struck a chord within me.

My love for this dish knows no bounds, and I find immense joy in sharing it with my guests. Through the Carabineiro, I hope to transport them to a realm of flavours and emotions, evoking the essence of my childhood and the love that has shaped my culinary journey."
The complexity and creativity of each dish showcased Chef Rui Silvestre's mastery at the highest level. Nostalgia and joy infused the menu, evoking cherished memories while pushing the boundaries of culinary artistry. The evening culminated with petit fours, a delicate fusion of mango and curry that showcased Chef Rui's playfulness and ingenuity.
In conclusion, the fine dining journey crafted by Chef Rui Silvestre left an indelible mark on our palates and hearts. An unforgettable culinary adventure, it undoubtedly set the bar exceptionally high for fine dining experiences in 2023. We were privileged to have embarked on this exceptional journey, one that celebrated the brilliance of Chef Rui's culinary artistry and passion for creating unforgettable dining experiences.