Cometh the hour, cometh the lady!
Sea Change Sport is the brainchild of London-based athlete Victoria Evans. Her mission is to use sport to change mindsets at the very heart of the sports industry.
"Sport is one of the most powerful vehicles for change," she says, "but millions of women miss out because the industry is not designed by them, or marketed to them."
Victoria believes that the multitude of campaigns that address the lack of women's involvement in sport or physical activity is treating the symptoms rather than addressing the cause.
"We should be tackling the matter at an industry level; lobbying for changes in policy, culture and quotas to ensure that women's voices help shape the future of sport and that opportunities for women in sport vastly increase."
Having worked for a number of sports brands and federations during the last decade, Victoria's own life changed dramatically when she found sport. Having battled with depression and an eating disorder, it was her newly-found passion for the sport that drove positive change.
"I'm incredibly competitive," she says. "I started with running and competed in my first half marathon at the age of 27. I swiftly realised that I couldn't beat my times or perform at my best unless I looked after myself. My desire to improve and succeed pulled me out of some very unhealthy and longstanding behaviours which I'd developed as coping mechanisms in my youth. Sport drastically shifted my mindset and I wish I'd come to it much sooner".
Victoria has continued to push herself through sporting endeavours, including successful summits of Mont Blanc and Kilimanjaro. She is using the Atlantic Solo to highlight the powerful effect of sport as a driver of positive change and to tackle the root causes of why so many women and girls currently miss out on the benefits of participation, both at the personal and professional level. 
"Growing up, sport was a male-only domain. A lack of role models, inclusive marketing or opportunities meant it wasn't until later in life that I came to it. Having worked in a governing body for four years in Switzerland, I gained a detailed insight into why the requisite change to this culture needs to come from the top. The landscape is slowly starting to shift, women's sport is at the start of a revolution. It's vital to recognise the wins, but there's still a long way to go".
Fewer than 15 women have successfully rowed the Atlantic solo. Victoria is not daunted.
"I wanted a challenge of a great enough magnitude that it offered a platform to leverage the conversation. My aim is to highlight the issues, set an example to other women, and raise a substantial amount of money for Women In Sport, a charity that are making great strides in driving progressive development in the culture of sport."
---
MEET THE ROWER: VICTORIA EVANS
Before leaving her career to train full time as an athlete, Victoria qualified as a commercial lawyer in 2012 and forged a career in sport. Starting with a legal secondment to Adidas, she progressed via ITV to a four-year post at UEFA in Switzerland and then returned to the UK to work for Red Bull Media House. It was during her four years in Switzerland – the home of outdoor living and adventure – that, surrounded by sport obsessed locals, she felt empowered to achieve things she'd previously considered impossible. From road cycling to triathlon, mountain climbing to skiing, ex-pat life was a series of firsts.
In both her personal and professional encounters with sport, Victoria has witnessed the multitude of barriers that exist for women entering the field. True to her legal background she's a firm advocate of fairness and equal treatment, and passionately believes that sport at every level should be accessible to all, regardless of gender. She's now using the benefit of her experience to ensure girls and women have clear pathways to both play and govern sport.
Pushing the boundaries of endurance, Victoria will depart from the Canary Islands and traverse over 3000 miles (5000km) of the vast ocean alone to reach the finish line in Port St. Charles, Barbados in the Caribbean. This one event has required nearly 3 years of focused training and qualifications including RYA Sea Survival, RYA First Aid, RYA Essential Navigation and SRC Radio Operator.
The current world record stands at 49 days, 7 hours and 15 minutes.
Crossing the Atlantic from East to West along the Trade Winds I route will be the challenge of a lifetime and provides a fantastic platform to raise money for, and awareness about the charity 'Women In Sport'.
The crossing requires in excess of 1.5 million strokes of the oars in an ocean which, at its most vast, is 5.2 miles deep. 
More people have climbed Everest or been to space than have rowed the Atlantic. Less than 15 women have done it solo.
Challenges
The distance is only one of the challenges that must be overcome during the crossing.
ROUTINE – Approx. 12 hours of rowing a day with a max of 6 hours sleep. The remainder of the time is spent cooking, making water, cleaning, undertaking maintenance etc. 
PREPARATION – Months of training to be fit enough, with preparations beginning two and a half years in advance. 
ENVIRONMENT – Waves the height of houses, dark nights, storms, sweltering heat, 3 miles of the ocean below the tiny 8m longboat.
MAINTENANCE – Self-reliant for repairs. Have to get off the boat to clean the underneath whilst avoiding the sharks and whales that inhabit the ocean. During a previous Atlantic crossing, one team found a blue marlin beak pierced through the hull of their boat!
MENTAL – Whilst this is a physical challenge, it's also just as much a mental one. A truly 'solo' mission with the race being unsupported. 
PHYSICAL – Hands, bottom and lower back will all suffer badly. Rowers lose on average about 15% body weight during the crossing.
NUTRITION – With rowers burning in excess of 5000kcal a day, sustenance comes in the form of freeze-dried food and up to 10 litres of water each day. No hot meals on storm days. All drinking water is to be processed by the rowers themselves during the trip.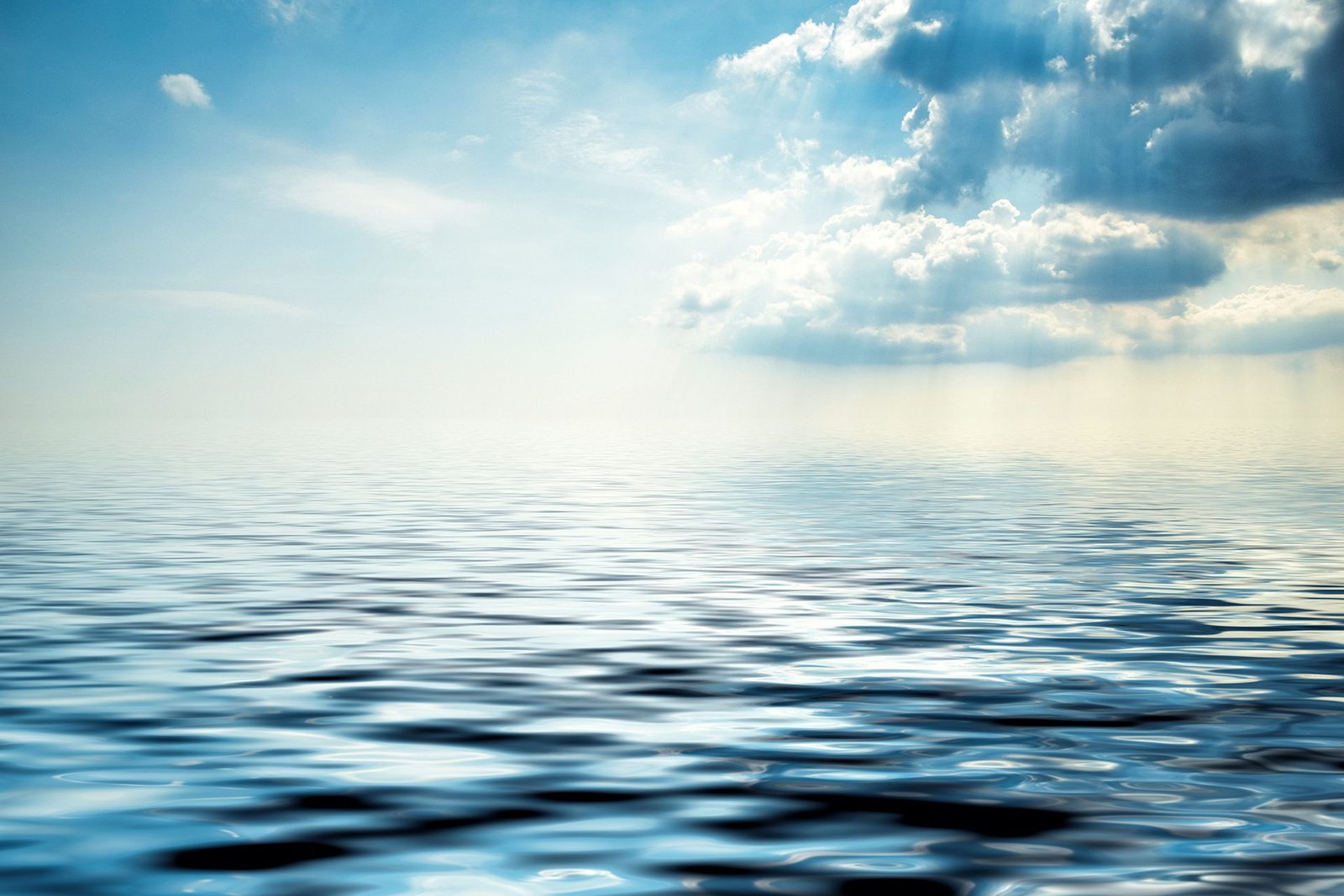 We had the pleasure of chatting with the intrepid lady, Victoria Evans, to pose some questions that just needed to be asked.
How did you get into rowing?
I learnt how to row for the challenge In my youth I wasn't sporty. It was in my mid-20's when I moved to Switzerland that I discovered the joy of being active and never looked back. When I returned to the UK in 2018 I wanted to carry on my endeavours. I met a man who was in training for the Talisker Whisky Atlantic Challenge, which he went on to complete as part of the fastest team to cross the Atlantic by rowboat. 
Is this the first attempt to achieve a Guinness World record?
It certainly is!
Do you think the fact that this is a solo challenge speaks a lot about your personal quest and as an individual? How do you enjoy your own company?
Yes, completely. The quest is my own solo challenge. When it comes down to it, it's you against yourself and the elements. I've undertaken previous challenges, such as climbing Mont Blanc but for that, I was in a team of three. That said, when the conditions became difficult, it's then that the hood goes up and I felt it was my personal battle. What you must realise is that it's within these kinds of moments that we learn about ourselves implicitly and rely upon our mental strength to push on. 
What do your friends and family think about your challenge?
Naturally, they were fearful for me, when I first told them about my challenge. They soon realised the incredible lengths that one has to go to in order to ensure that both body and mind are ready to go. From start to hopeful completion the journey will be 4-years. I've had to learn new skills from navigation, weather routing and radio skills. 
This summer I spend 2 months training in Portugal. It was the defining moment in my training, as it was completely independent for me. It also gave friends and family reassurance and a sense of belief in my ability. 
Even those who aren't close friends and family have been a huge help. I have been blown away by the kindness of others throughout this process. It certainly reaffirms my "faith in humanity!" and whilst I realise it's a solo endeavour I could never have got to where I am without the amazing support I have received. 
Who is your driving force/role model and why?
I would have to say the people who have achieved the row across the Atlantic. The help and advice given to me have been immeasurable. The challenge is all-consuming, it's incredibly helpful to spend time with people who have already completed a similar expedition.
Plus I'm hugely spurred on by the hope of the changes and benefits that may result from the campaign around, my expedition – Sea Change Sport. I'm raising money for UK charity Women in Sport and seeking to tackle the issue of gender inequality in sport to ensure more women and girls have access to the transformational rewards of sport. As part of this, I've signed up various schools across the UK that will complete 3000 miles of exercise in January (per school) and then eagerly following my crossing after which I'll go and visit each school and give a talk. I sincerely hope that I'm setting an example to all girls that they are capable of anything. 
How many miles per week do you hope to achieve?
I will need to do approximately 350 miles per week to beat the current speed record for a solo woman (which stands at 49 days 7 hours and 15 minutes). However, there are so many parameters that can aid/hinder this exponentially, trade-winds and the interchangeable weather/sea conditions. 
How is training going?
Training is going well, with over 400-hours on the water, hours upon hours of being in the gym; I'm ready. I know the capabilities of the boat and I'm happy with this. I have however been nursing a right tendon shoulder problem, but it's getting better. Overall, I'm content with everything. However, I think my personality type is to always believe I could have done more.
The design of the boat?
I initially bought a carbon fibre boat but found it to be too big once I got into training. Instead, I have chartered a smaller (sadly heavier!) boat that has already been rowed across the Atlantic by British woman, Dawn Wood. She is one of the 7 UK women to have successfully rowed the Atlantic from East to West, solo. To date, there have been 30 attempts by solo women, 18 successful. 
What's your single biggest achievement in life so far?
I think overcoming the problems I had in my earlier life when I suffered from depression and an eating order. Sport was crucial to that. Being surrounded by incredible sporting women when living in Switzerland really changed things for me. They made me believe that I could achieve all manner of outlandish sporting feats. 
Do you class yourself as a risk-taker?
I do, mostly calculated but I realised early on that "You don't get anywhere from playing it safe!"
With the potential average 15% body weight rowers lose, have you bulked up to your "fighting weight?"
The advice which is given is not to bulk up, often it's not beneficial. It's best to focus on effective nutrition on water. Maintain being properly fuelled, eat the right food and re-energising yourself. 
How many cameras are fitted to the boat? Are there underwater cameras for you to check the underneath of the boat?
I've just got 2 Go Pro's; this is to keep the bot weight reduced. There are no underwater cameras but periodically, I have to get in the water to clean the hull of the boat from barnacles etc, to ensure the streamlined capabilities of the boat aren't jeopardised. To do this, I tie myself to the boat, so that I and the boat stay together. The boat is low to the water and so in order to gain access from the water to the boat, is relatively easy. 
What special features/creature comforts have you got on board?
I will hide treats within the boat, to spur me on when I need a lift. I'm also taking letters from home and my friends have created various audio readings for me, along with personalised messages from my nieces. All in all, I have about 9-hours of audio files. Plus, a cosy pillow!
What connections do you have with the outside world?
I have the ability to connect to others through my satellite 'phone. Anybody can track my progress as I will have a tracker device (Yellow Brick) on board.
I'll be logging a journal, a daily blog if you like; but am yet to decide whether to take the full equipment to allow me to send photos and videos whilst on my expedition. It's expensive!
What are the key motivators for yourself with this trip?
One key motivation is for me to complete the task safely! 
But the ultimate goal is to tackle gender equality in sport via a positive narrative. We all accept where we are, but we have the option to change the direction of sport and being able to contribute to change is pivotal for me. It's also about me giving something back to society. 
---
You can find out more about Victoria's challenge at www.seachangesport.com and follow her on socials via @seachangesport. To donate to the campaign, visit https://www.gofundme.com/f/seachangesport.