Latitude Wine & Tapas
At Latitude we focus on the quality and freshness, using the finest ingredients sourced within Portugal and Southern Europe. By supporting our local farmers, artisan food suppliers, regional wine producers and craft beer brewers we aim to deliver a unique taste sensation at affordable prices! Latitude is all about sharing good times, and relaxing with friends and family.
https://www.facebook.com/Latitudeluz/
https://instagram.com/latitude_luz
Location: Praia da Luz

---
Omakase Japanese Kitchen
In work Omakase Japanese kitchen, "Omakase" means I am left to you, because I trust you. In Japan omakase is an expression used in sushi restaurants in order to deliver the menu choice to the chef. A gastronomic project led by Jonathan Barbosa and Chef Arnaldo Gonçalves, located in the fishing village of Alvor, which is based on traditional Japanese cuisine, in which traditional sushi and sashimi are highlighted, but not forgetting the hot dishes of ramens and wagyu meat. The delicacies are diversified, intensifying the trip to the most traditional of Japanese cuisine. An experience that experiences flavors that will take you to Japan without leaving the Algarve.
https://www.facebook.com/OMAKASEJAPANESEKITCHEN/
Location: Alvor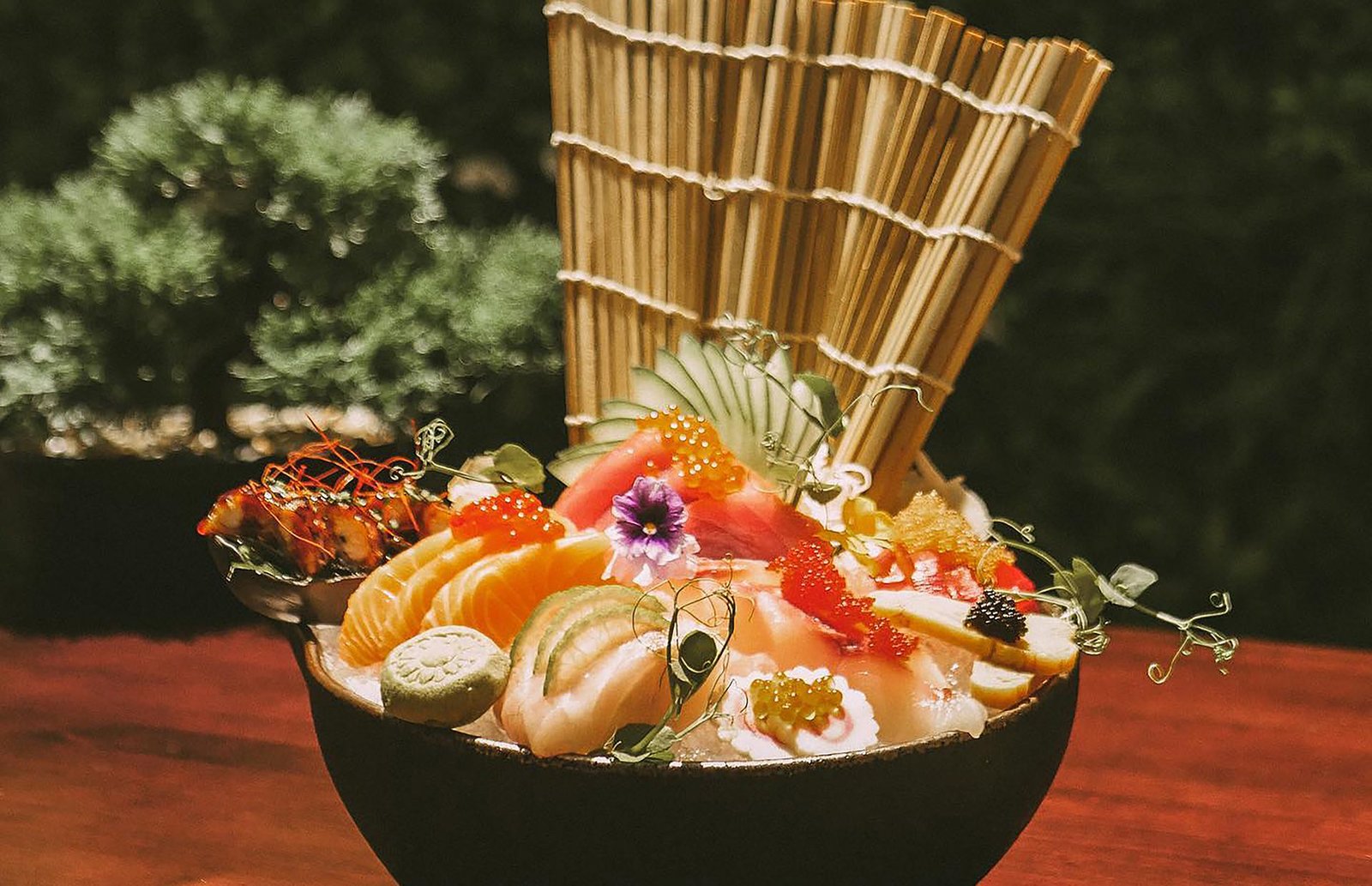 ---
Le French Cookie
Le French Cookie is the first homemade artisanal Cookie and Cookie Dough shop in the Algarve. In addition to homemade Cookies and Cookie Dough you will find all sorts of delicious desserts such as Ice-Cream Cookie Sandwiches, Cookie Dough/Ice Cream combos and Milkshakes, all with a wide variety of toppings and sauces available. Come and taste happiness!
https://www.facebook.com/LeFrenchCookieShop/
http://www.lefrenchcookieshop.com/
https://instagram.com/lefrenchcookieshop
Location: Portimão
---
S A N T A D A L U Z
It is with great pleasure, we opened the newest restaurant and bar in Praia da Luz this weekend. We can't say thank you enough for the warm welcome and hospitality we have received so far! Thank you to our staff that have worked long hours training and preparing. We are so excited about this new adventure in Luz and we are looking forward to being a part of this vibrant community! Doors open again tonight at 6pm.
-Alli, Mika & Rafa
É com muito gosto que abrimos o mais novo restaurante e bar da Praia Da Luz!
Queriamos agradecer a todos pelo carinho e boas vindas que recebemos até agora. Um grande obrigado também ao nosso staff que trabalharam imenso para preparar!
Estamos muito entusiasmados e prontos para ésta nova aventura na Praia da Luz e prontos para vos receber hoje a partir das 18.00.
. Alli Cycon Mika Cycon Rafael Barros
https://www.facebook.com/santadaluz8600/
https://instagram.com/santa.daluz
Location: Praia da Luz
---
Chicago's Lounge Bar
A stylish Lounge Bar in the heart of Albufeira, with the early 1900's influences inside our main lounge, an underground "Bootleggers Bar" and an outdoor sundeck. Showcasing major events, rejuvenated classic and modern cocktails with a twist. Chicago's Lounge Bar welcomes you to experience an ambience of sophistication and relaxation. 
Lucinda & João Da Torre
https://www.facebook.com/chicagosloungebar/
https://instagram.com/chicagosloungebar
Location: Albufeira
---
Fun Works Babysitters Algarve
Enjoy some "me time" and leave the kids in the safe and caring hands of the FUN WORKS BABYSITTERS.
We are a group of qualified and experienced childcare professionals, providing babysitting services in hotels and private homes in the Algarve.
Our nannies have been vetted and have excellent references.
We also offer Pet-sitting and house-sitting.
Please contact us in advance,  via e-mail at funworksbabysitters@gmail.com for information, references and bookings. Follow us on Instagram @fun_works_babysitters_algarve.
https://www.facebook.com/FunWorksBabysittersAlgarve/
https://instagram.com/fun_works_babysitters_algarve
---
Atipico Albufeira
Nouveau restaurant sur Albufeira au 24 rua das telecomunicações, EMILIE et BRUNO vous accueillent à l'Atípico, un lieu chaleureux et convivial où le chef Nenuco vous régalera avec une cuisine gourmande et savoureuse…
En plus d'une très belle carte vous pourrez déguster le menu du jour tous les midis de la semaine, plat, boisson, dessert et café pour 10€.
Bruno vous fera un plaisir de vous faire decouvrir sa gamme de vin .
Par rapport aux nouvelles restrictions, le restaurant est ouvert du lundi au vendredi de 12h à 14h30 et de 18h30 à 21h30, le week-end de 12h à 14h30 … A très vite…
https://m.facebook.com/atipicorestaurantalbufeira/
https://instagram.com/atipico_restaurante_albufeira
Location: Albufeira
---
WhatsHotLagos
Partnership announcement
It is with great excitement we announce a strategic partnership with WhatsHotLagos. WhatsHotLagos is an Instagram operated business that focuses on promotion and exposure for businesses within the Lagos/Luz. This is a perfect match for our magazine to partner with them, expanding more promotional opportunities for Algarve businesses who utilise our magazine for consumer exposure by intertwining a second platform of 1000+ viewers. Stay tuned for an exciting announcement, with our first collaborated promotion targeted at business owners across the Algarve!